There is NO host hotel for the symposium. All lectures and programs take place at the Museum of the American Revolution and the American Philosophical Society. Nearby are several hotels in the heart of the tourist area.
Keep in mind that early October is EXTREMELY BUSY for Philadelphia hotels, so attendees on their own should book reservations as early as possible. See map below for some choices. Special rates are available via online booking services; check sites such as Expedia to reserve your room now.
Symposium speakers and staff will stay very close to the Museum at Marriott Old City which is offering until August 8th a limited number of additional rooms at a special discount rate of $259 plus taxes. Click here for the special reservation page, or call the hotel at (215) 238-6000 and mention "National Association of Watch & Clock Collectors" when reserving your room.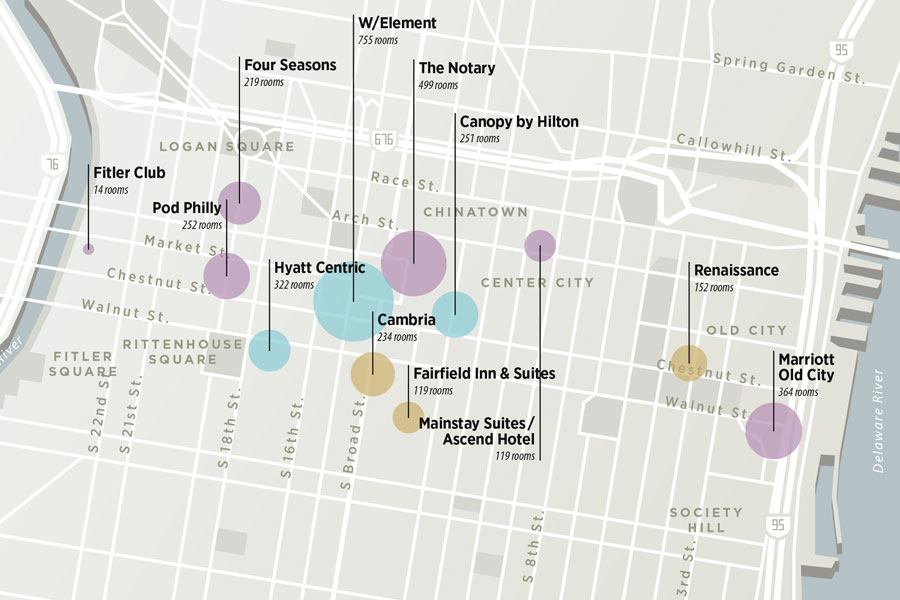 The Inn at the Union League Club, not usually available to the general public, has graciously offered a limited number of rooms for October 1-3 at a special price of $235 including a generous buffet breakfast. This is one of Philadelphia's elegant old clubs founded at the time of the Civil War. For reservations, call the Inn's Front Desk at 215-587-5570 and refer to the NAWCC Clock room block. Keep in mind that the Inn has a strict dress code; you may view policies on this fact sheet. The Inn is located in central downtown Philadelphia, 1.5 miles from the symposium venue.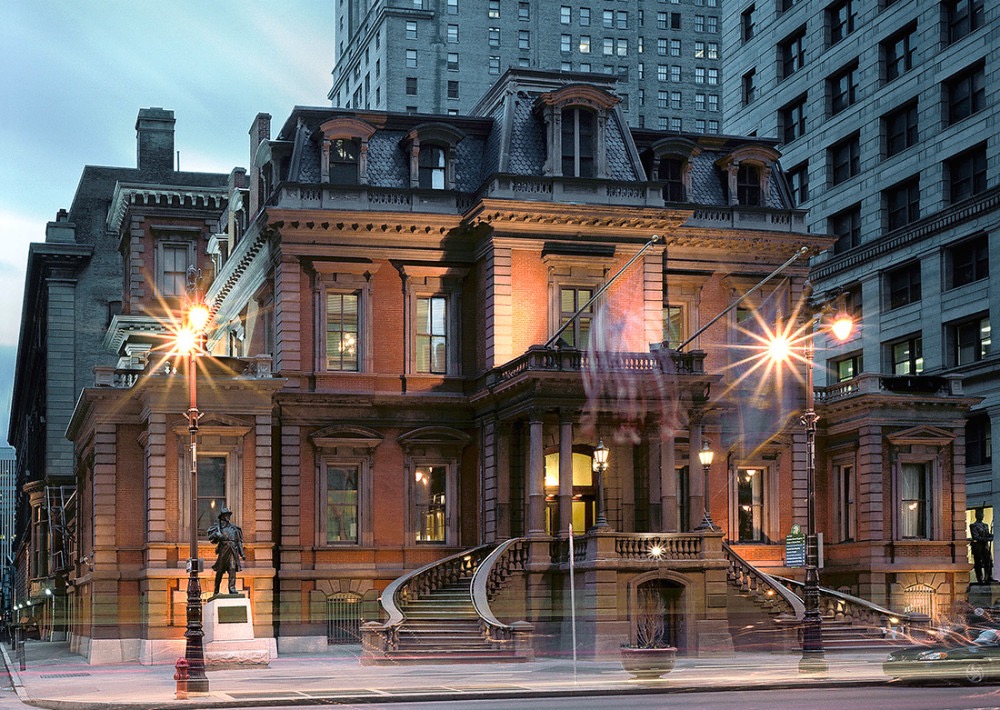 Union League Club of Philadelphia